WARNING: This product contains nicotine. Nicotine is an addictive chemical.
We are a Registered Distributor with the State of Arkansas.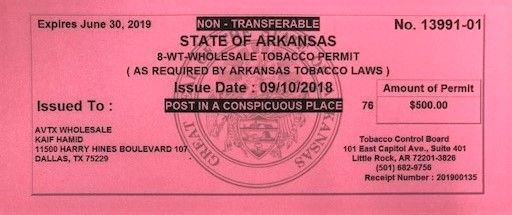 No. 13991-01, Receipt Number: 201900135
AVTX Wholesale is a registered wholesale distributor of tobacco products with the state of Arkansas as required by Arkansas tobacco laws. Tobacco Control Board of Arkansas issued the certificate on 09/10/2018.
Meet our amazing team