WARNING: This product contains nicotine. Nicotine is an addictive chemical.
Happy Thanksgiving !
Thanksgiving wishes for you and your family.
See what our customers are saying ...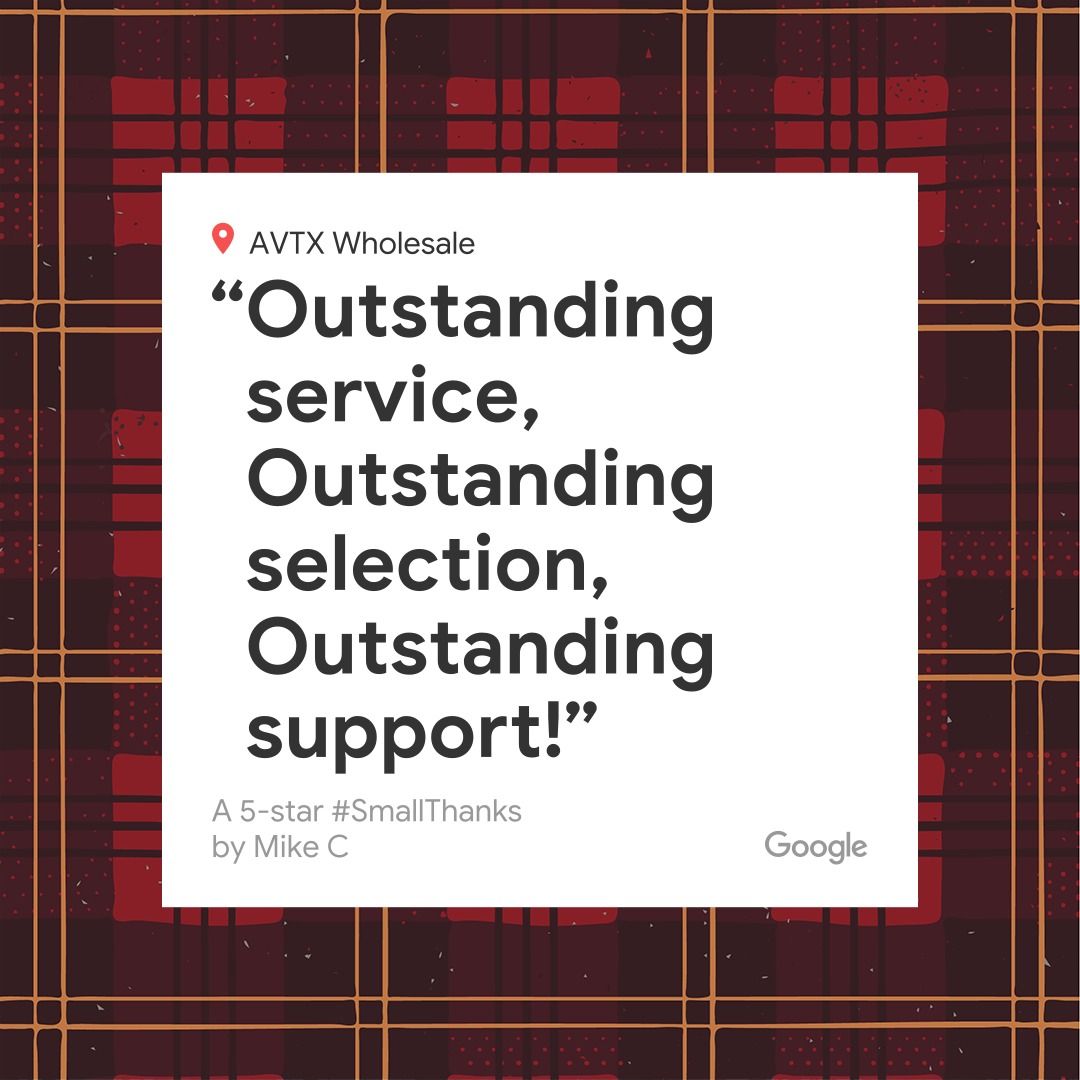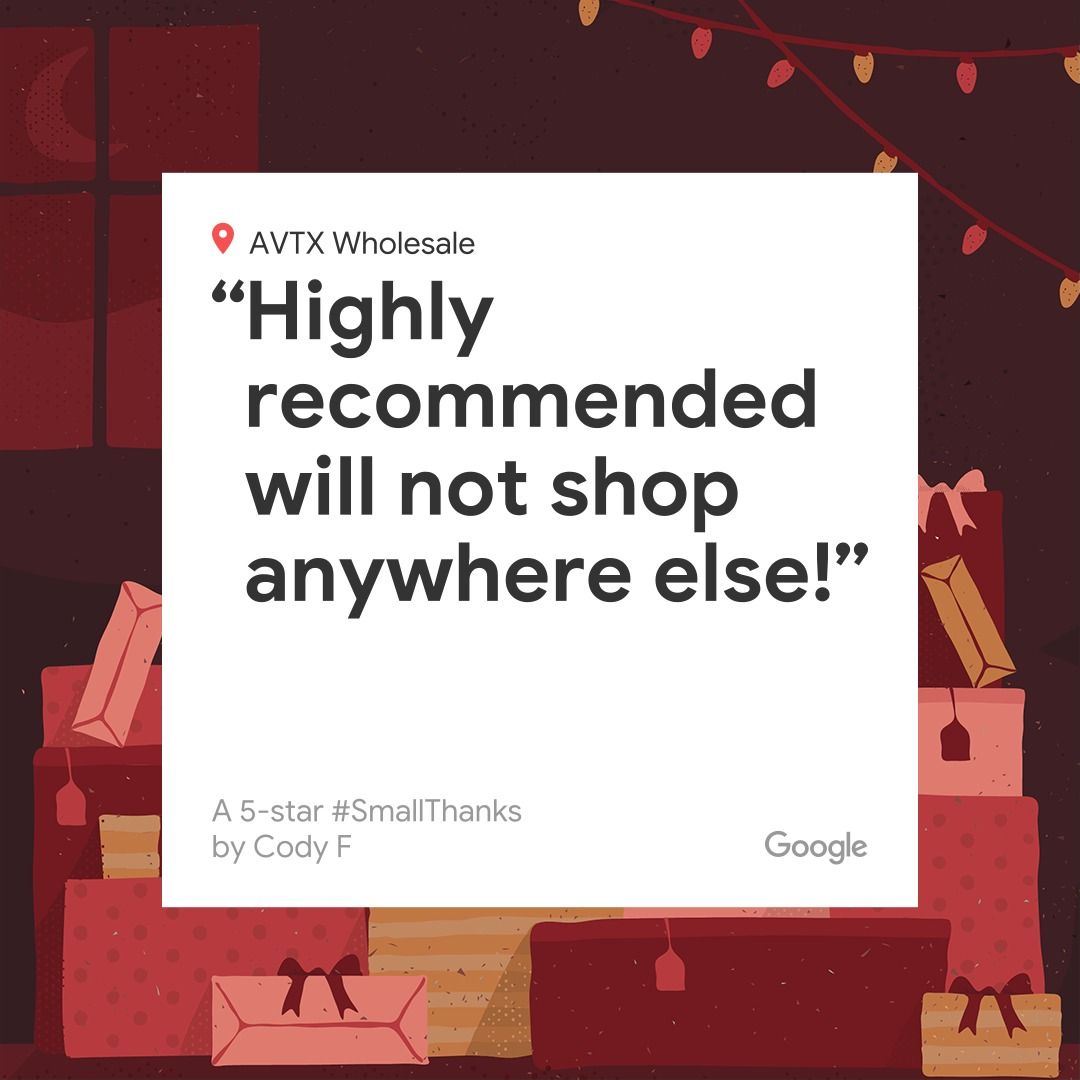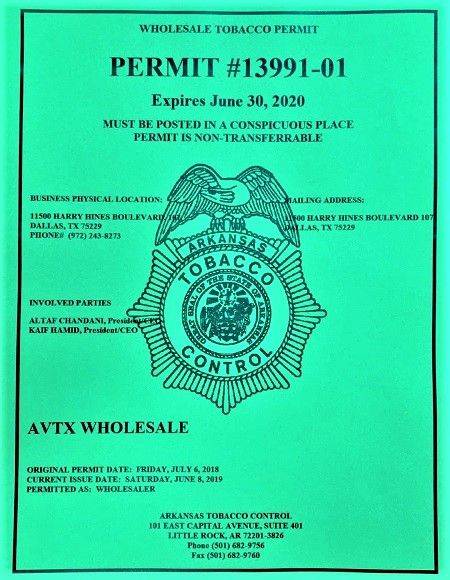 AVTX Wholesale is a Registered Distributor with the State of Arkansas.
AVTX Wholesale is a registered wholesale distributor of tobacco products with the state of Arkansas as required by Arkansas tobacco laws. Tobacco Control Board of Arkansas issued the certificate on 09/10/2018
Business Physical Location:
11500 Harry Hines Boulevard, STE 107
Dallas, TX 75229
Phone: (972) 243-8273
.
Wholesale Tobacco Permit No. 13991-01 ,

Expires: June 30, 2020,
Original Permit Date: Friday, July 6, 2018,
Current Issue Date: Saturday, June 8, 2019,

Arkansas Tobacco Control
101 East Capital Avenue, Suite: 401
Little Rock, AR 72201-3826
Phone: (501) 682-9756
Fax: (501) 682-9760




360 Virtual tour inside our Store
360 Virtual tour outside our Store
Visit our Store at- 11500 Harry Hines Blvd Ste 107, Dallas, TX 75229

Meet our amazing team

AVTX Open House, E-Liquid Show, Feb 23, 2019
17 LEADING E-LIQUID MANUFACTURERS UNDER THE SAME ROOF OF AVTX WHOLESALE STORE
On February 23, 2019, AVTX Wholesale successfully hosted its very first Open House featuring 17 Industry leading E-Liquid Manufacturers - Coastal Clouds, The Milkman, Hi-Drip, Vape Szns, Smoozie, The Finest, Khali Vapor, Twist, SaltBae 50, Chubby Bubble, Fresh Farms, Pacha Mama, Rounds, Charlie's Chalk Dust, Joybird, Wet Liquids and Great Salt Vape.
WE HAD FOOD, FUN AND LOTS OF NEW FLAVORS TO TRY....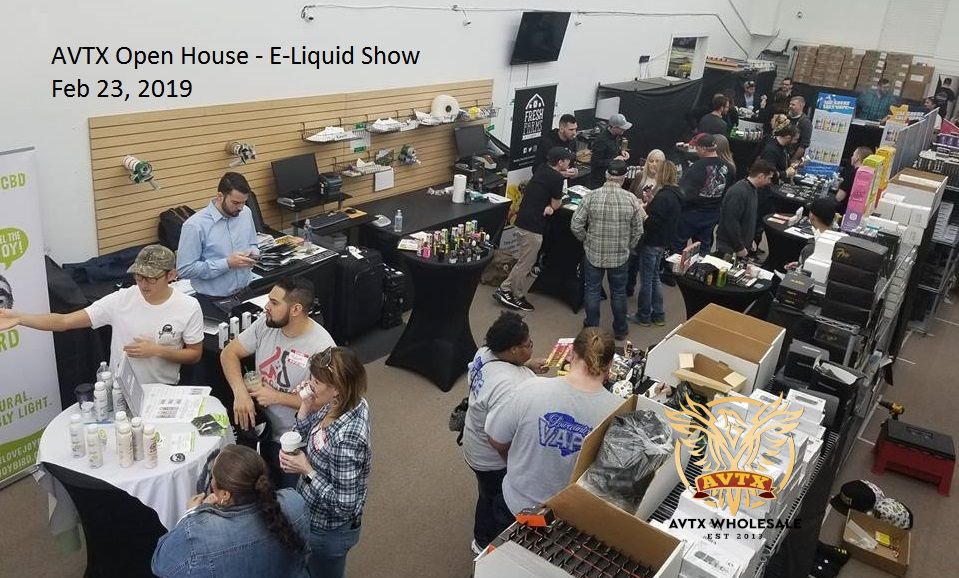 We are very excited and motivated by the participation of our friends and partners. Many many thanks to all the Manufacturers who came all the way to Texas. Excited to see our customers who managed to come from Oklahoma, Houston and Arkansas. Considering the overwhelming participation by our customers and a great success of this event, we are planning to organize another one soon. This time it will be with hardware. Make sure you keep in touch with us.
UPDATE YOUR CONTACT. CONNECT WITH US IN SOCIAL MEDIA.

Visit the following link for more...