Mark your Calendar Feb 23, 2019 (Saturday)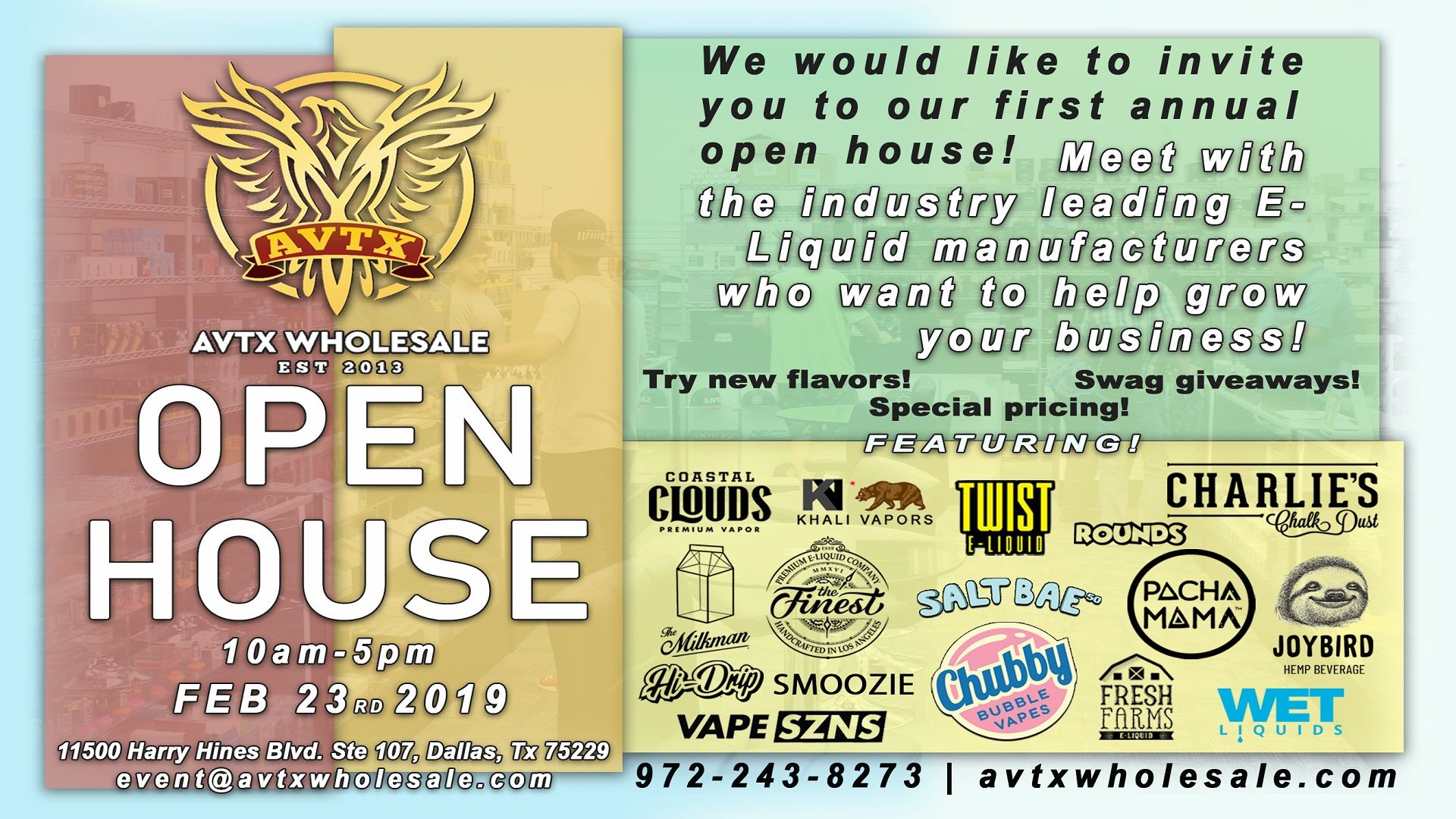 We would like to invite our valued customers, and potential newcomers to our very first Open House! Visit our Store at 11500 Harry Hines Blvd, Ste 107, Dallas, TX 75229, on February 23, 2019 (Saturday- from 10am to 5pm) to meet with the Industry leading E-Liquid manufacturers featuring Coastal Clouds, The Milkman, Hi-Drip, Vape Szns, Smoozie, The Finest, Khali Vapor, Twist, SaltBae 50, Chubby Bubble, Fresh Farms, Pacha Mama, Rounds, Charlie's Chalk Dust, Joybird, and Wet Liquids.

https://avtxeliquidshow2019.eventbrite.com
---
WARNING: This product contains nicotine. Nicotine is an addictive chemical.
See what our customers are saying ...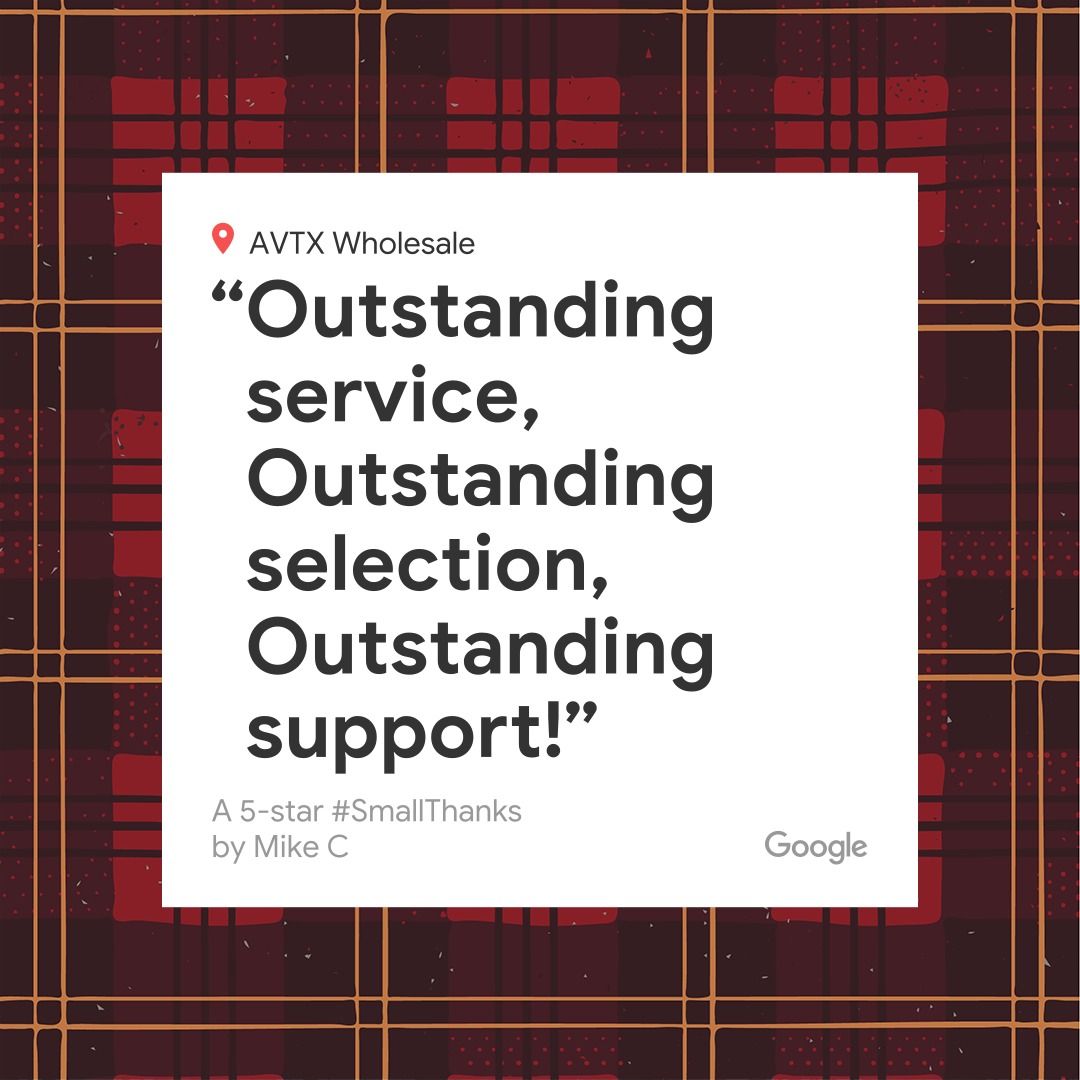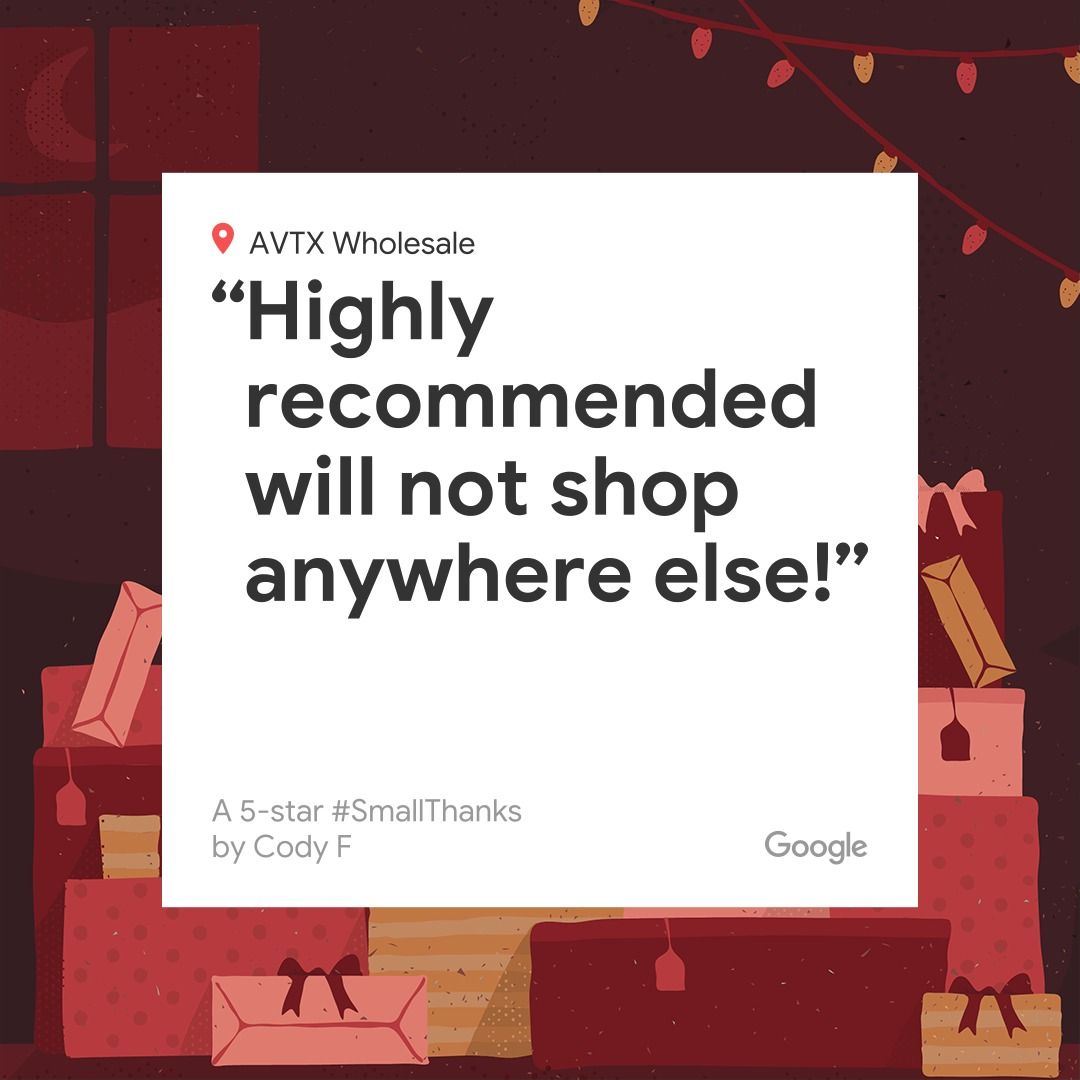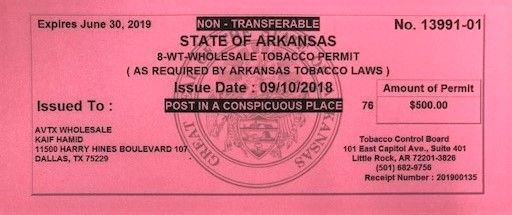 AVTX Wholesale is a Registered Distributor with the State of Arkansas.
AVTX Wholesale is a registered wholesale distributor of tobacco products with the state of Arkansas as required by Arkansas tobacco laws. Tobacco Control Board of Arkansas issued the certificate on 09/10/2018.
No. 13991-01, Receipt Number: 201900135, Expires: June 30, 2019
360 Virtual tour inside our Store
360 Virtual tour outside our Store
Visit our Store at- 11500 Harry Hines Blvd Ste 107, Dallas, TX 75229

Meet our amazing team